About Us
The objectives of Kentucky Extension Association of Family and Consumer Sciences are:
1. Promote professional growth and development by:
Providing for and recognizing leadership and achievement.
Awarding financial support for professional study.
Exchanging effective educational methodologies.
Encourage members to conduct research and to use research based informaiton in programming.
2. Prioritize programs that meet current social needs and national concerns affecting families and communities.
3. Communicate present and potential contributions of Extension Educators.
4. Seek support for programs that benefit families/individuals and enhance the profession.
5. Provide experiences that strengthen the state association.
Kentucky Extension Association of Family Consumer Sciences
2022 KEAFCS Officers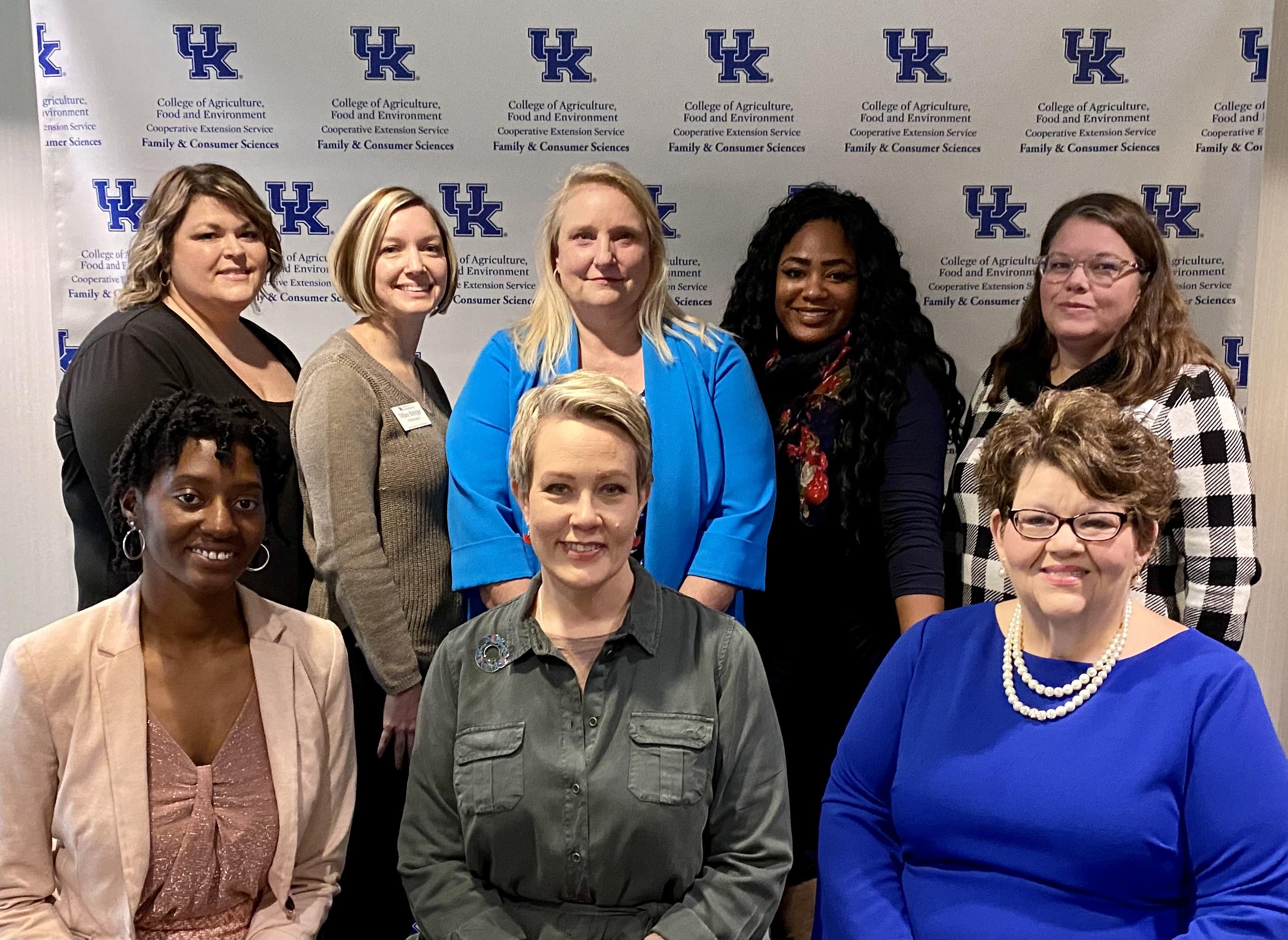 National Extension Association of Family and Consumer Sciences
325 John Knox Road
Suite L103
Tallahassee  FL  32303
Danielle Jessup, Executive Director
(850) 205-5638
djessup@executiveoffice.org